Introduktion
Abstract
Radikal islamisme, jihadisme, militant Islamisme og (jihadi-)salafisme. Artiklerne i dette nummer af Tidsskrift for Islamforskning anvender forskellige termer, men er centreret omkring samme emne: En religiøs ideologi, som her går under fællesbetegnelsen ekstrem islamisme. Et emne, der de seneste år har haft stor akademisk såvel som offentlig og politisk interesse, men som ikke hidtil har været omdrejningspunkt for nærværende tidsskrift. Dette særnummer præsenterer således en række artikler, der på forskellig vis belyser skikkelser af ekstrem islamisme. Artiklerne tapper ind i flere af de mest aktuelle
diskussioner inden for islamforskningen og diskuterer blandt andet religionens rolle, den politiske samtid og metodologi inden for forskningsområdet.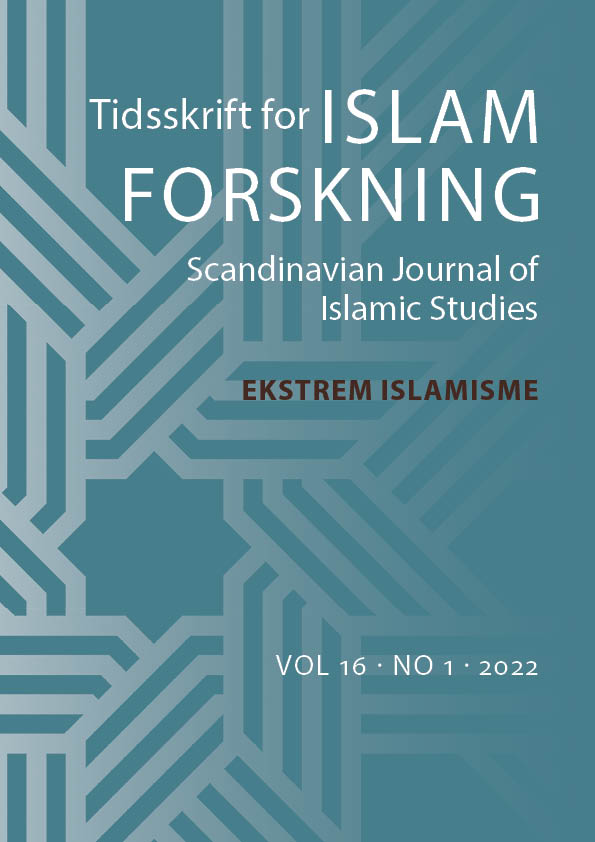 Downloads
How to Cite
Jacobsen, S. J. (2022). Introduktion. Scandinavian Journal of Islamic Studies, 16(1). https://doi.org/10.7146/tifo.v16i1.132554
License
Scandinavian Journal of Islamic Studies publish under creative commons license BY-NC-SA.