København - Cairo tur/retur: Om transnational politisk aktivisme under karikaturkrisen og det 'arabiske forår'
Nøgleord:
København, Cairo, transnationalitet, karikaturkrise, det arabiske forår
Resumé
Recent scholarly work on political protest has often highlighted the potential of new social media in gathering transnational support and driving political reforms, not least in authoritarian regimes. This idea seems to have won even more credence after the 'online revolutions' of the 'Arab spring' in early 2011. However, as this article demonstrates, attempts at creating transnational exposure of national political issues through various forms of transnational political activism may also, under certain circumstances, be linked to significant costs. The article delivers an empirical analysis of the effects of Danish Muslims' transnational activities during the Muhammad cartoons controversy in 2005/06 on subsequent Muslim claims-making. The article argues that the envisioned 'boomerang effect' of the transnational activities – the attempt to put pressure on Danish authorities by contacting political and religious authorities in the Middle East – backfired on Danish Muslims. The transnational move was successfully 'securitized' by elements of the media and the political elite, inviting soft forms of repression against especially the Muslim actors involved in the delegations of primarily religious authorities that travelled to Egypt, Lebanon, and Syria in December 2005. These actors were forced into a more defensive mode of claims-making soon after their return to Denmark through processes of name-calling and stigmatization. Building on this case study, the article concludes by suggesting some theoretical modifications/specifications of the boomerang model of transnational activism.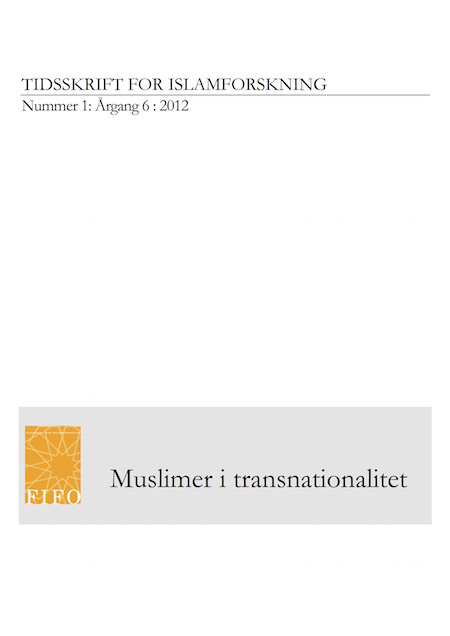 Citation/Eksport
Lindekilde, L. (2017). København - Cairo tur/retur: Om transnational politisk aktivisme under karikaturkrisen og det 'arabiske forår'. Tidsskrift for Islamforskning, 6(1), 9-36. https://doi.org/10.7146/tifo.v6i1.25304
Sektion
Artikler: Temasektion