Public Islam in the Contemporary World: A View on the American Case
Keywords:
public Islam, USA, American muslims
Abstract
The article reviews the status of the highly diverse community of American Muslims, with reference to US national identity and immigration history, history of Islam in the USA, and civil society organization. It is found that on average, and after the civil right movement of the 1960s, Muslims are very well assimilated into the US society and economy, in which the specific American civil society and religious organizations play an important enabling part, providing networks and inroads to society for newcomers as well as vehicles for preserving ethniccultural distinctiveness. This broad pattern of development has not changed in the aftermath of 9/11 and ensuing wars on terror. Compared with the Nordic context, where Muslims are often considered challenging to a secular social order, American Muslims do not stand out as more or differently religious, or any less American, than other religious communities. It is tentatively concluded that, downsides apart, US national identity and civil society structure could be more favorable for the social integration of Muslims than the Nordic welfare state model.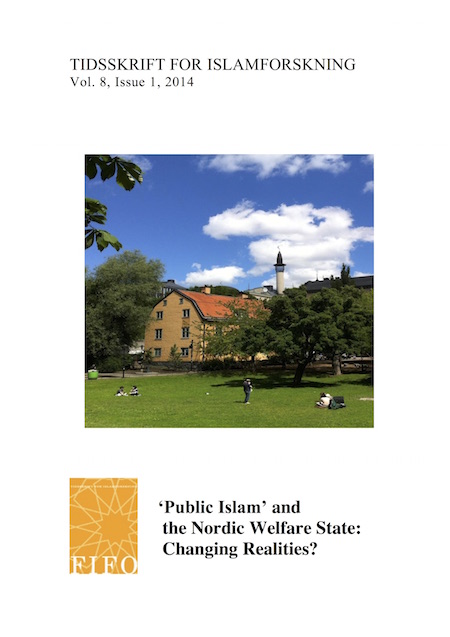 Downloads
How to Cite
Williams, R. H. (2014). Public Islam in the Contemporary World: A View on the American Case. Scandinavian Journal of Islamic Studies, 8(1), 56–77. https://doi.org/10.7146/tifo.v8i1.25323
Section
Articles: Thematic section
License
Scandinavian Journal of Islamic Studies publish under creative commons license BY-NC-SA.