Muslim Immigrants, Public Religion and Developments towards a Post-Secular Finnish Welfare State
Nøgleord:
Muslim immigrants, Finland, Nordic welfare state, public religion
Resumé
The article addresses the question whether, with Finland as the case, the Nordic welfare state is undergoing profound change under the influence of neo-liberal global economics and new forms of governance. The article starts with a critique of Nancy Foner and Richard Alba's (2008) comparison of the position of Muslims in the USA and Western Europe and claims that their comparison does not take into account more recent changes in the ways how West European states deal with religion. Instead the article argues that state-religion relations have been influenced by the neo-liberal restructuring of society and it presents an alternative way to look at state-religion relations. It is claimed the societal location of religion is now better understood within the context of civil society rather than an institutional sphere of its own.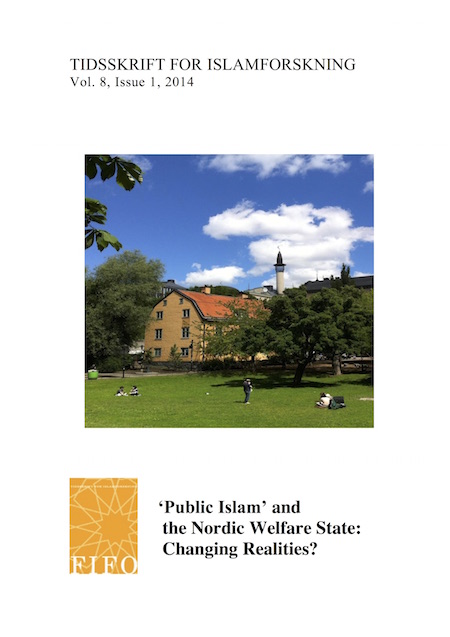 Downloads
Citation/Eksport
Martikainen, T. (2014). Muslim Immigrants, Public Religion and Developments towards a Post-Secular Finnish Welfare State. Tidsskrift for Islamforskning, 8(1), 98–105. https://doi.org/10.7146/tifo.v8i1.25324
Sektion
Artikler: Temasektion