Harakî Salafism in Norway: 'The Saved Sect' Hugs the Infidels
Nøgleord:
Norway, harakî salafism, Islam Net
Resumé
The article is a study of the Norwegian Salafi organization Islam Net, which aims at defining Islam Net in terms of recent research on European Salafism and assessing its capacity for public civic engagement. With reference to de Certeau's concept of discourse, and Habermas' concepts of democratic legitimacy and religion in the public sphere, it is found that Islam Net's capacity for civic engagement is severely restricted by its non-acceptance of human rights-based values, since this non-acceptance justifies for public institutions to deny the organization presence and refuse dialogue with Islam Net. From Habermas' viewpoint this is a potential democratic deficiency, since it may weaken the legitimacy of democracy among Islam Net's members.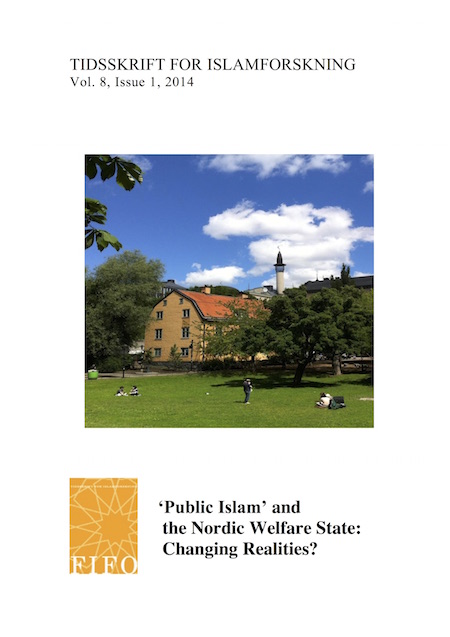 Downloads
Citation/Eksport
Mårtensson, U. (2014). Harakî Salafism in Norway: 'The Saved Sect' Hugs the Infidels. Tidsskrift for Islamforskning, 8(1), 190–222. https://doi.org/10.7146/tifo.v8i1.25328
Sektion
Artikler: Temasektion
Licens
Scandinavian Journal of Islamic Studies publish under creative commons license BY-NC-SA.