Interreligious Dialogue and Politics in Revolutionary Egypt
Nøgleord:
Egypt, interreligious dialogue
Resumé
This article analyses the socio-political dynamics of religious belonging in Egyptian society prior to the revolution and how these have been carried into the revolutionary flux with a focus on official dialogue. Official dialogue, it is argued, is a dialogue form specific to Egyptian society and politics used as a way of negotiating interreligious relations and political ties. First the Egyptian concept of official dialogue as a socio-political phenomenon will be analysed applying theories from sociology and political science, followed by an analysis of how interreligious relations and official dialogue was influenced by the upheaval in socio-political structures following the 2011 revolution.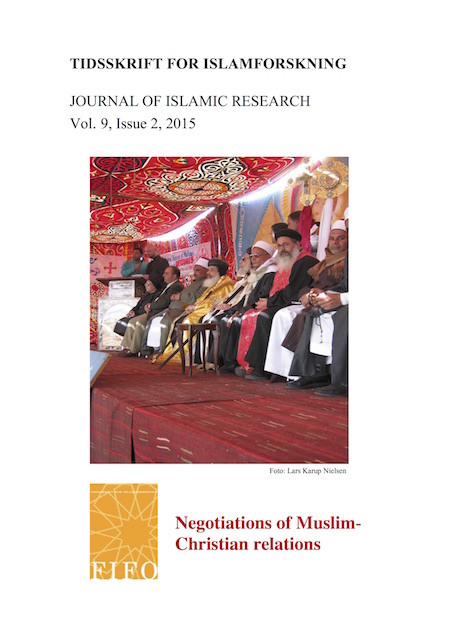 Citation/Eksport
Hansen, H. (2017). Interreligious Dialogue and Politics in Revolutionary Egypt. Tidsskrift for Islamforskning, 9(2), 4-27. https://doi.org/10.7146/tifo.v9i2.25350
Sektion
Artikler: Temasektion