Reframing Interfaith Boundary Crossing and Maintenance: Middle Eastern Christians' Narratives on Intimacy with Muslims
Nøgleord:
Denmark, Middle Eastern Christians, intra-ethnic relations, immigrants
Resumé
By exploring narratives of Middle Eastern Christians (MECs) in Denmark I want to open an important, yet overlooked, window on invisible intra-ethnic relations in an immigrant context in Denmark. The subject of research is negotiations of boundary maintenance and strategies for recovering from boundary crossings in cases of interfaith intimacies between MEC women and Muslim men in Denmark. The research focuses on different contextual aspects of intimate boundary crossing and argues that already at the stage of dating, the relationship challenges boundaries and erodes families and communities. In order to explore some very diverse narratives, I ask: How do MECs in Denmark, who carry experiences of intra-ethnic interfaith intimacies with Muslims, negotiate boundary maintenance at the levels of the individual, the family and the MEC community?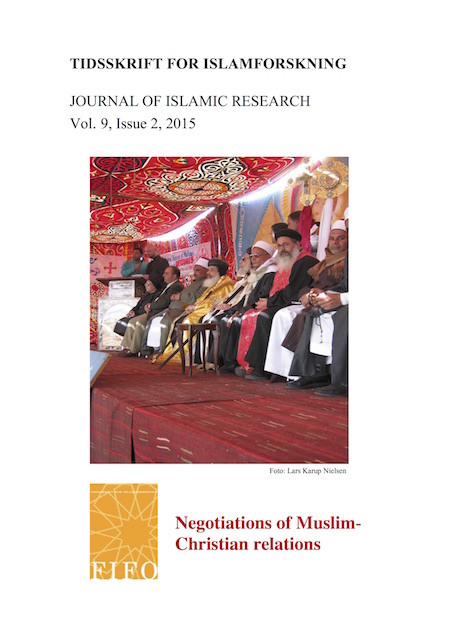 Citation/Eksport
Jørgensen, A. (2017). Reframing Interfaith Boundary Crossing and Maintenance: Middle Eastern Christians' Narratives on Intimacy with Muslims. Tidsskrift for Islamforskning, 9(2), 28-47. https://doi.org/10.7146/tifo.v9i2.25351
Sektion
Artikler: Temasektion