Forord: Nye tendenser i studiet af islam i Europa og Danmark
Abstract
I stedet for et abstract er her begyndelsen på forordet:
Islam i Danmark og Europa er under stadig forandring. Herboende muslimer forholder sig til de samfund, de lever i. Nye generationer vokser op og fortolker islam i konteksten af deres opvækst i eksempelvis Danmark. Det kan få udtryk af frivillig eller tvungen "tilpasning" til et "dania-islam". Eksempler i dette nummer af Tidsskrift for Islamforskning er ændringer i opfattelser af f.eks. ægteskab, kvinders rolle i moskémiljøer og regulering af moskéers kald til bøn lokalt i Danmark. Det kan også få udtryk af "afvisning" i et forsøg på at fastholde (forestillede) kulturelle og religiøse værdier eller som reaktion på diskrimination (...)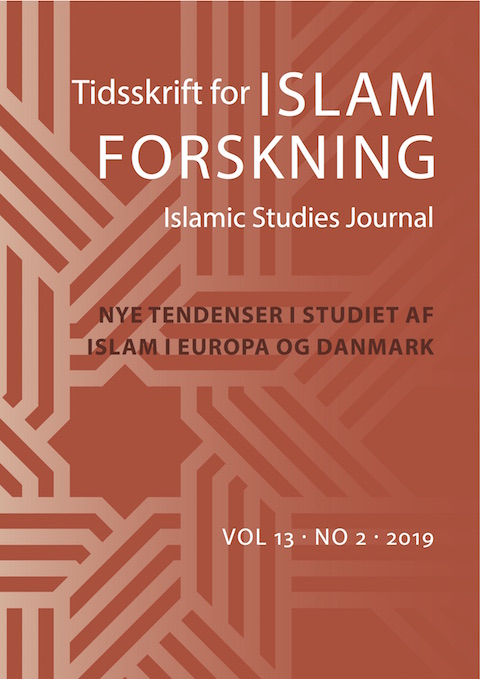 Downloads
How to Cite
Fibiger, T., & Jacobsen, B. A. (2019). Forord: Nye tendenser i studiet af islam i Europa og Danmark. Scandinavian Journal of Islamic Studies, 13(2), 4–8. https://doi.org/10.7146/tifo.v13i2.117766
License
Scandinavian Journal of Islamic Studies publish under creative commons license BY-NC-SA.