Danish Muslims during COVID- 19
Religion and pandemics in a postsecular society
Resumé
How have Danish Muslims communicated on social media about COVID-19, and how have religious communities been included in the handling of the pandemic? Religion has become part of the public debate in new ways, because religious gathering places have been closed, owing to this crisis. Muslim leaders, and ministries and municipalities, have established religion-sensitive guidelines for how people should behave during the crisis caused by the pandemic. This article investigates the reactions of official mosque social media profiles to the pandemic, based on their public communication on social media platforms. This material is analyzed in relation to Habermas's concept of the postsecular society. I conclude that this crisis has contributed to negotiations concerning the position of minority religions, particularly with regard to Islam in Danish society.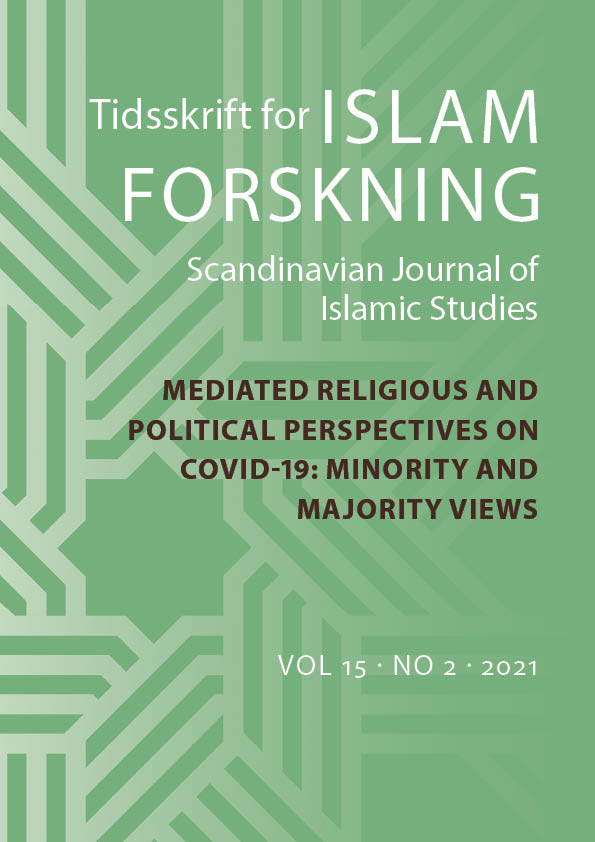 Downloads
Citation/Eksport
Kühle, L. (2021). Danish Muslims during COVID- 19: Religion and pandemics in a postsecular society. Tidsskrift for Islamforskning, 15(2). https://doi.org/10.7146/tifo.v15i2.125912
Sektion
Artikler: Temasektion
Licens
Scandinavian Journal of Islamic Studies publish under creative commons license BY-NC-SA.