Religion og sekularisme under covid-19
Abstract
I begyndelsen af 2020 var Kina epicenteret for covid-19, hvorfra virussen hurtigt spredte sig til resten af verden. Pandemien kom som et chok for de uforberedte stater og for deres befolkninger, der hurtigt måtte se deres hverdag underlagt restriktioner i vari erende grad. På den ene side blev sundhedsmyndighedernes udstukne retningslinjer mødt med velvilje og samarbejde, og på den anden side opstod der hurtigt uenigheder både internt imellem og på tværs af borgere, interessegrupper og politiske partier. Man så også, jo længere krisen trak ud, i stigende grad voldelige sammenstød mellem grupper af borgere og myndigheder. I første fase var nogle staters reaktion at afvise virussens tilstedeværelse i deres lande. Andre var langsomme med at få igangsat initiativer, der kunne reducere smitten, mens enkelte lande til gengæld hurtigt indførte forholdsregler i forsøget på at forhindre et større udbrud.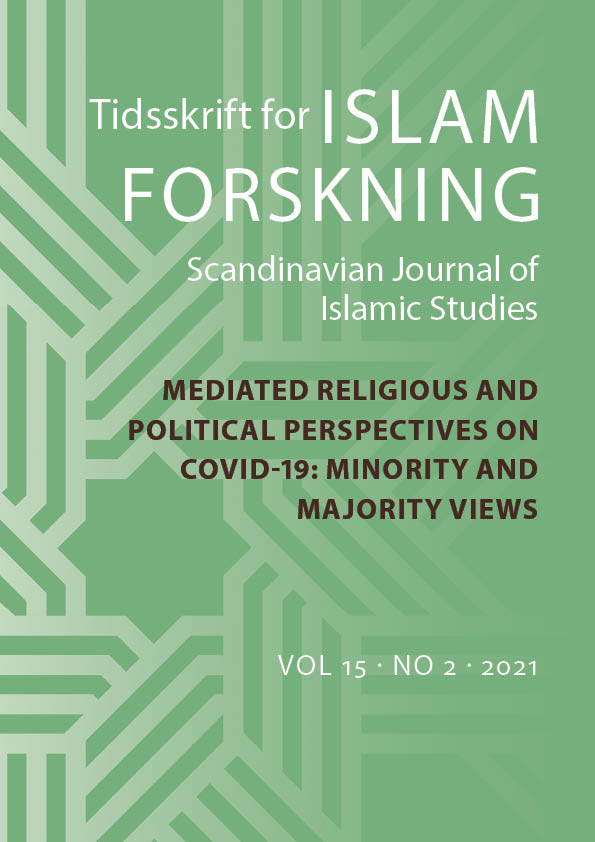 Downloads
How to Cite
Galal, E. (2021). Religion og sekularisme under covid-19. Scandinavian Journal of Islamic Studies, 15(2). https://doi.org/10.7146/tifo.v15i2.125958
License
Scandinavian Journal of Islamic Studies publish under creative commons license BY-NC-SA.