Mediation of Muslim Gender Norms
Independent and Mosque-Affiliated Religious Muslim Online Actors in Denmark
Nøgleord:
Islam and gender, gender norms, digital religion, online media
Resumé
In this article, I examine how religious Muslim actors representing a religious institution and reli-gious Muslim actors who are independent of such institutions mediate Muslim gender norms in online platforms in Denmark, and what modes of argumentation the actors use in their articulation of gender roles and family structures. I find that most of the actors subscribe to traditional gender norms and family structures with the main argument being the natural stature of traditional gender roles. I discuss the fluidity of the religious and secular mediation of the actors, and how the argu-mentation used by the actors challenges secular perceptions of notions such as gender equality and emancipation.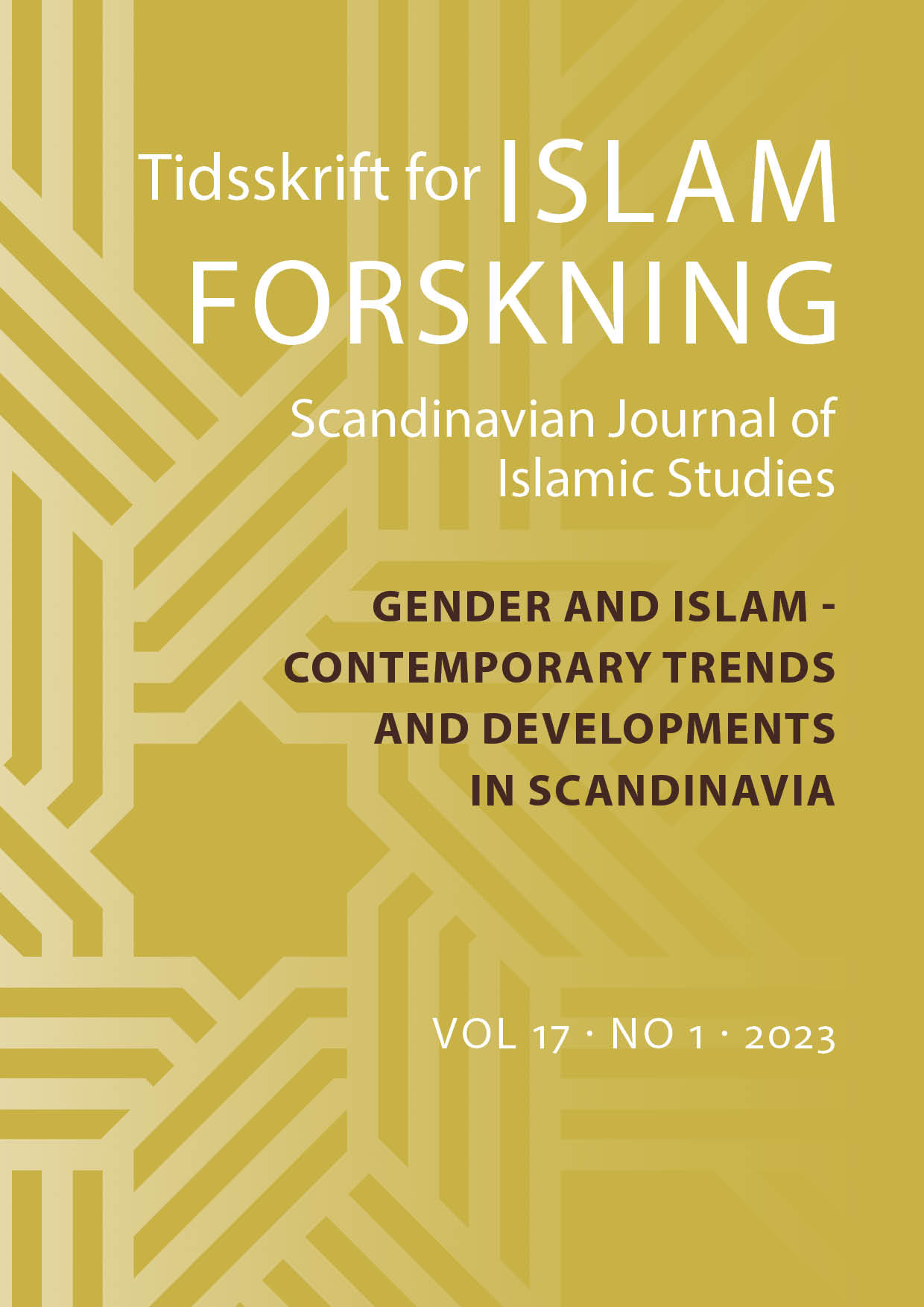 Downloads
Citation/Eksport
Amer, N. E. (2023). Mediation of Muslim Gender Norms: Independent and Mosque-Affiliated Religious Muslim Online Actors in Denmark. Tidsskrift for Islamforskning, 17(1), 54–82. https://doi.org/10.7146/tifo.v17i1.137361
Sektion
Artikler: Temasektion
Licens
Copyright (c) 2023 Tidsskrift for Islamforskning
Dette værk er under følgende licens Creative Commons Navngivelse – Ikke-kommerciel – Del på samme vilkår (ShareAlike) (by-nc-sa).
Scandinavian Journal of Islamic Studies publish under creative commons license BY-NC-SA.